Expressway Signs is QBCC Licensed. Find out more.
Check out our most popular products.
Look better. Last longer. Cost Less.
For upwards of 49 years, Expressway Signs & Printworks has been regarded as the premier supplier to Far North Queensland and PNG for all manner of signage and printing.
From business cards to the largest of pylons, Expressway Signs & Printworks produces all types of design, manufacturing and installation in house.
Don't just take our word for it.
"We use Matt and his team at Expressway Signs for all of our signage. The design team are excellent at giving us a sensational look for our business. We would highly recommend Expressway Signs to any business that wishes to project a quality image."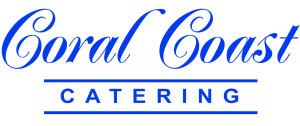 David Young, Owner – Coral Coast Catering
"We have been using Expressway Signs for more than 20 years and have always received professional 5 star service.  Matt and his team are easy to work with and produce a quality product on time – often with very short notice."
Jeanine Cooke-Hedley, General Manager – Far North Hotels, Operations Manager – Hedley Group
"I've been with Expressway Signs since 1987 and have never used anyone else. I need a reliable, consistent structured process for the production and delivery of our large volume of material onto various sites without any issues and they have never failed to perform when I need them. I don't believe any other firm can match their performance."
Danny Betros, Managing Director – CBRE Pty Ltd
"Our business partnership with Expressway Signs is based upon three simple principles: Capability, Reliability and overall Cost-effectiveness. Expectations are achieved repeatedly, and at a high quality due to the teams experience and understanding of our industry needs and requirements. On a weekly basis, our local media agency rely heavily on Expressway Signs for professional support and execution of signage across a range of industries."
Ange Collins, Director – Adllins Media
"My first involvement with Expressway Signs was for the production of all the internal and external signage for the Cairns Aquarium. This was a significant project that involved the design, production and installation of more than 100 signs in multiple formats. The team at Expressway were there to support me throughout the entire process, providing invaluable advice regarding the most cost effective signage solutions, then designing, producing and installing the signs.  I have continued to use Expressway Signs on other significant signage projects across the Far North and would recommend them highly to anyone looking for personal service and a team of people who are passionate about what they do".
Julie Cullen, General Manager – Cairns Aquarium
"The team at Expressway Signs are a pleasure to deal with. From the initial discussions and quotes through to completion they are friendly and professional. We have taken quite a few challenging jobs to them over the years and nothing is too big or small. The latest job was wrapping our 100% Electric bus. This was challenging due to a unique design and extremely tight deadline. The design, production and application team worked quickly and efficiently with us to ensure we hit our deadline and the result speaks for itself!"
Peter Woodward, Managing Director – CaPTA Group